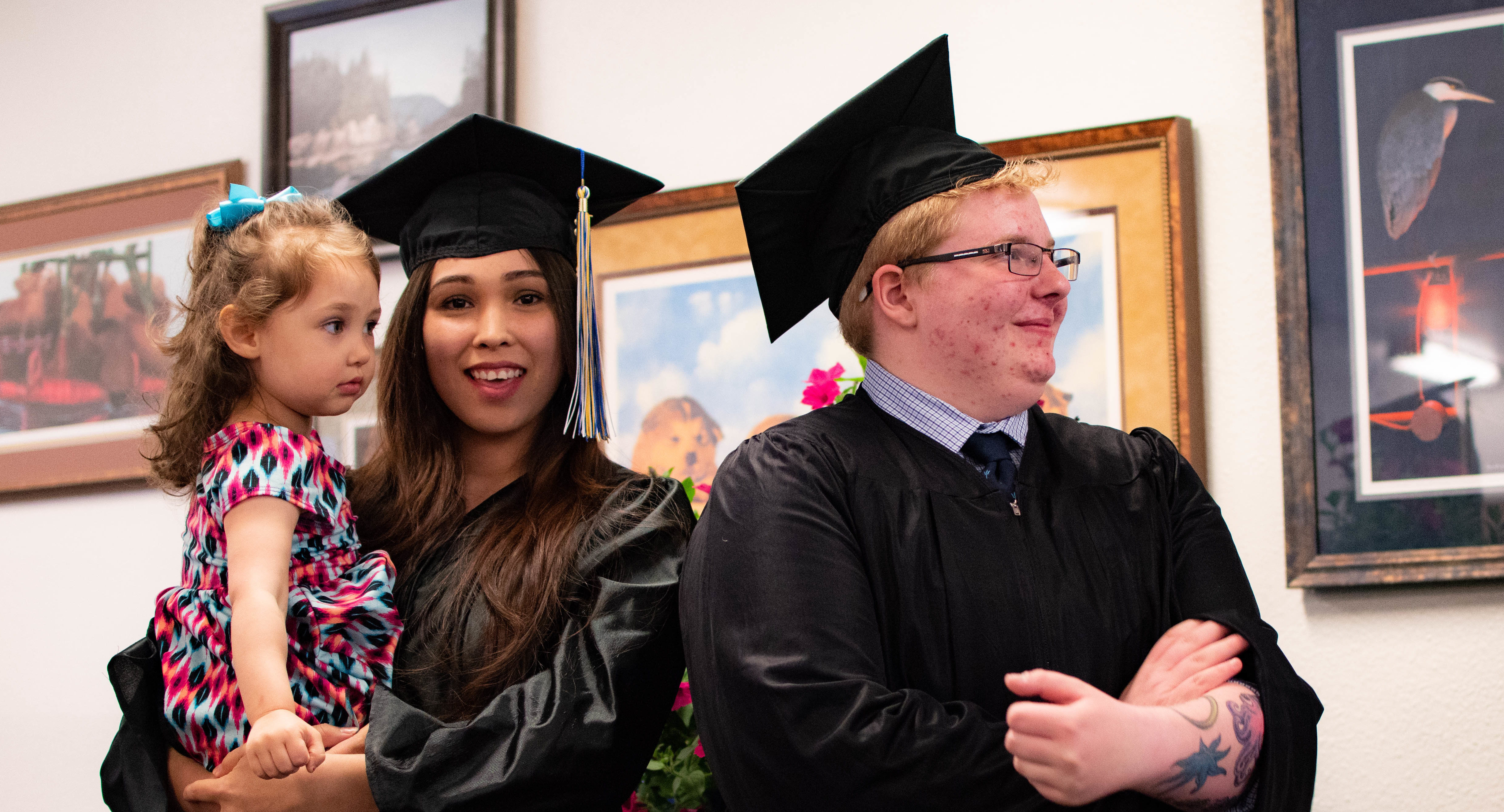 Get on the college track!
One of the first steps in going to college or a vocational training program is taking placement testing. Tests given in English and Math will show your college advisor whether or not you are ready for college level coursework. Avoid remedial classes and get the help you need for free at TLC. See your study options below:
General Education Classes

We offer a variety of general education classes in math, reading and writing. These classes are geared toward GED certification, but the content will also to prepare you for college entrance exams. If you're hoping to up your college placement exam scores, these classes can help. Learn more.

English Language Learning

Are you hoping to become a CNA or another college program but need to improve your English for the Accuplacer exam? Check out our services for English language learners. Learn more.

Tutoring

We can connect students with qualified tutors to help with any topic. Tutors can meet at flexible times and locations, at The Learning Connection or at a public library nearest to where you live or work. Learn more.

College Prep Bootcamps

Maybe you know college is right around the corner but you want to get in mental shape for your placement exam or classes. This is the course for you. Get ready for an intensive educational experience meant to get your on track.